30 Gallon Custom FISH TANK
Hand made custom FISH TANK with modern custom wood stand and lid.
*Approx 30 gallons.
*Measures 8 feet long X 16 inches high and 6 inches deep.
*Black semi-gloss finish
*Glass tank
Everything you need for fresh water fish including:
*2 heaters
*2 Fluval filters
*Lights
*Power bars and timers
*Gravel
*Wood and rocks
*Silk plants
*Stabilizers, water treatment, fish net and other goodies
It's a beautiful, custom created tank that's so narrow, it fits in small living areas while still being an enormous ecosystem for fishies.
$400
**You must be able to pick up everything yourself, so a large vehicle is a must. Remember, this sucker is 8 feet long.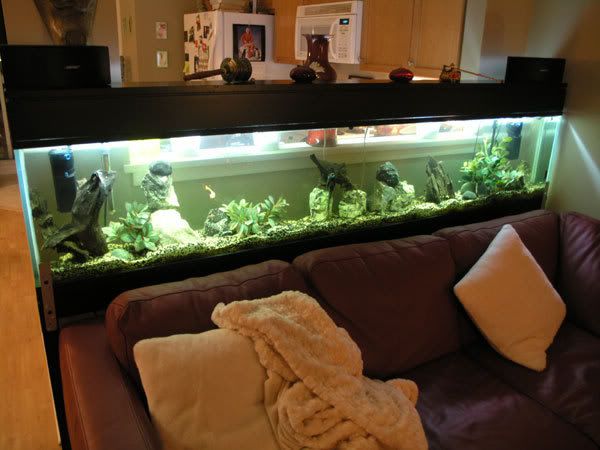 PM me if you're interested.