Discussion Starter
·
#1
·
I'm a noob. This past season was my first. Clocked 13,000 Km's though, which I don't think is too bad.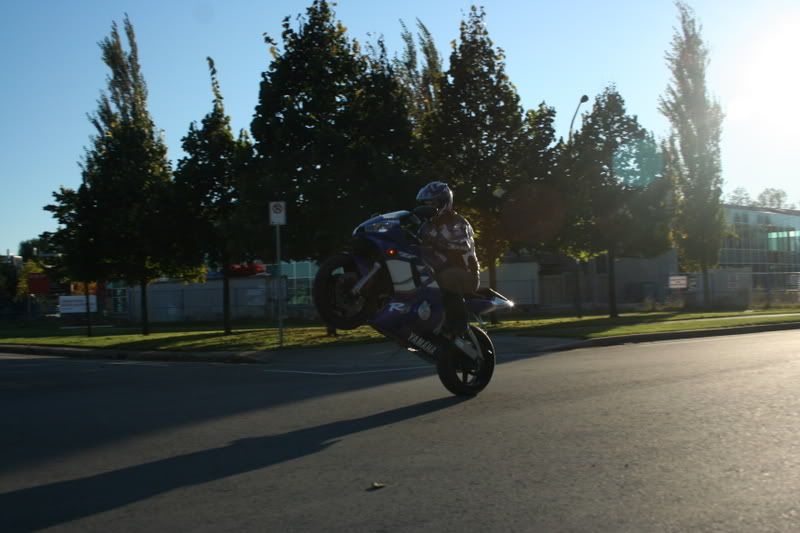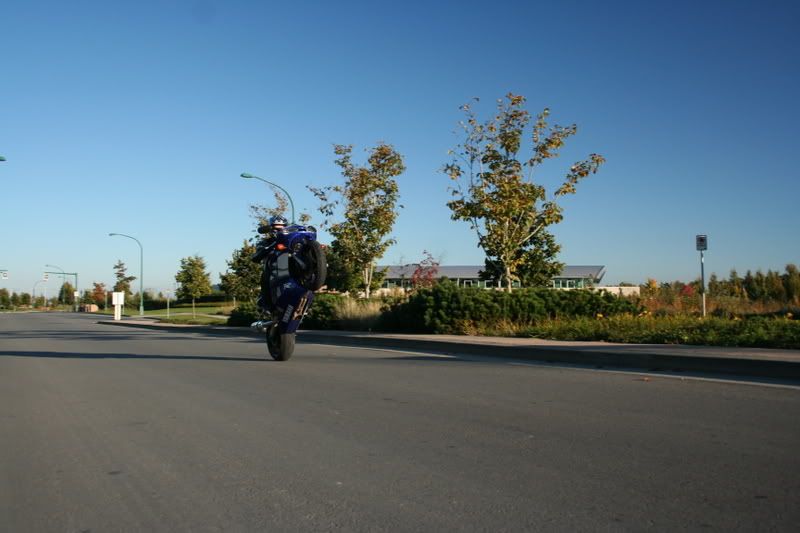 Gotta pull em up higher!! I was just learning 2nd gear standups when my 2nd gear went to crap. The dogs are worn down and the gear slips in and out whenever I was trying standups. I could get them up but it was sketchy having the transmission slip every couple seconds.
I'm doing a tranny rebuild over the off season and doing a sprocket conversion. (Those pics are with stock gearing, I found the R6 to wheelie pretty nicely stock... I'll bet new sprockets are going to feel awesome)
Looking forward to learning tons more and getting better. I think this bike will be limiting me though since I'm afraid to put it down, so I haven't been trying anything to crazy. Once I get enough money, I'd love to invest into a stunt bike.
I love watching all you guys, you're awesome. Keep it up. Maybe I'll be able to make it out to one of your sessions and watch and learn from those with much more experience! :rockon