FS: '89 Honda CBR600 - SOLD!!
SOLD! Thanks Ashley!
And thanks everyone for your interest!
---------------
Hey Everyone!
Well, it breaks my heart but the time has come to 'be practical' and sell the bike... darn, since when did going back to school mean making sacrifices?
Anyhow, here's the details!
1989 Honda CBR600
- 27 363 kms
- blue, white, and silver
- very well maintained (oil changed on schedule, runs beautifully!)
- 3rd owner
- full service history documented, with receipts
- comes complete with original manual, Clymer's guide
- minor scratches and small chips on lower fairing (will post pic)
- left side of windshield holder cracked off - only visible from driver's seat (will post pic)
- ridden only occasionally around town, no long rides
This is a beautiful bike considering its age, and it runs like a dream. It would be an excellent starter bike, not too crazy powerful, but enough kick to really get the blood pumping... plus, it's a saver on insurance due to lower ccs!
I'm willing to let it go for $2800 OBO. Again I'm heart-broken.
Oh, if it's going to a someone who is just starting out, I'll consider throwing in a helmet, jacket and gloves.
Also available: bike cover.
Please email me at
[email protected]
or PM me for more info. Of course, I can be reached at 604-791-3998 anytime. Located in Chilliwack!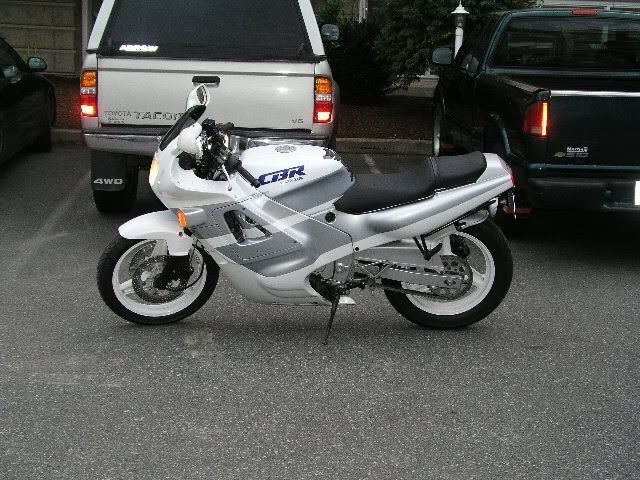 Will post more images soon!!
Cheers,
Mark