Alright, so I kept my all my gear for an extra year hoping I would be back... skydiving costs and travel plans have put that on hiatus for good as of this spring. :surrender
So here is a list of all the parts + gear Im putting up for sale. Items are MINT except where noted. I took immaculate care of my bikes.
Bike parts are all from my 2002 GSXR and 2005 GSXR's as noted. I regretfully had my r my racebike low side 2 seasons ago and these parts were spares/take offs that I had just purchased. Nothing has more than 2 seasons on em...shame really...
Pictures are available at:
http://s96.photobucket.com/user/Adrenalin_Junky/library/
**Email Questions to my gmail as I dont check my PM's:
[email protected]
Happy Shopping and Prices are OBO.
2005 1-Battery-YUASA-YT12A-BS MINT $25.00 **SOLD**
2005 1-Power Commander3-USB- MINT $120.00 **SOLD**
1-Speedo Tuner NEW-corrects any Sprocket/Gear Changes etc $75.00
2002 1-Gauge/Speedo USED-1 good tab, 2 cracked $75.00
1-Trickle Charger-Motomaster NEW-Intelligent fully automatic $50.00
2005 2-Levers-Pazzo MINT-Gold w blue adjusters. 1 minor scuff mark $115.00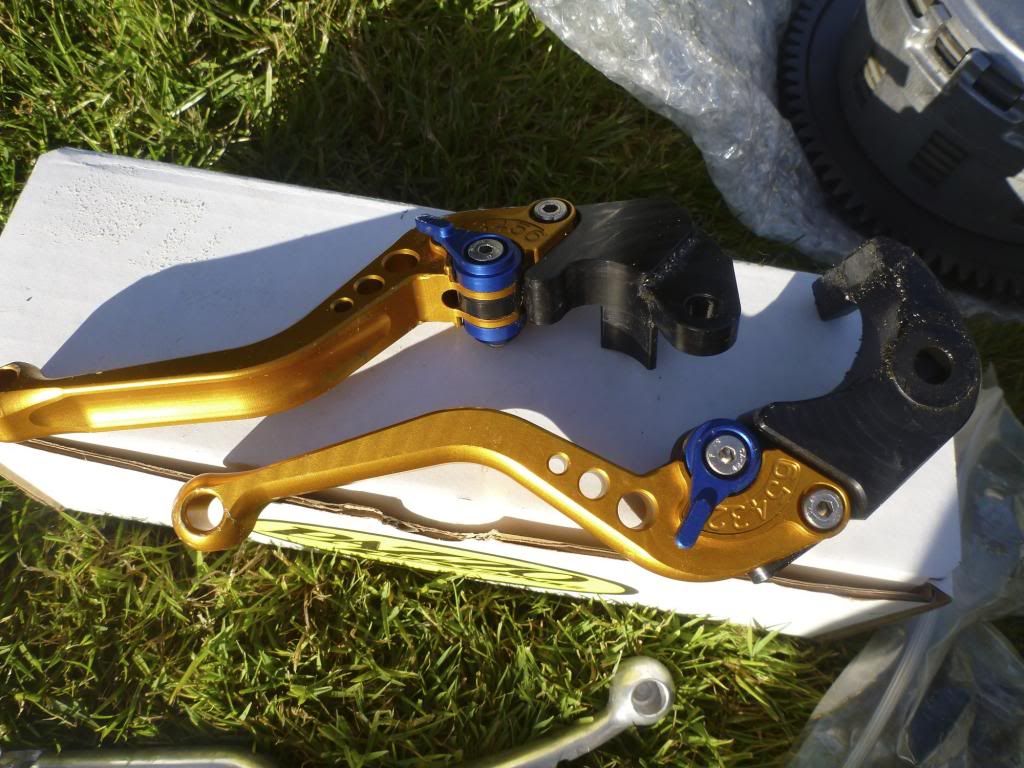 2005 2-Filter-OEM NEW-16510-03G00-X07 $7.00
2005 2-Levers-Stock MINT $15.00
2005 20+Misc Fairing Bolts MINT Free with other item
2002 1-Fairing-Center Front Inner black $10.00
2005 1-Fairing-Center Front Innter black $10.00
2005 3-Fairing-Center front Inner sides black $10.00
2005 1-Seat-Passenger MINT $25.00 **SOLD**
2002 1-Undertail-Hotbody NEW $85.00 **SOLD**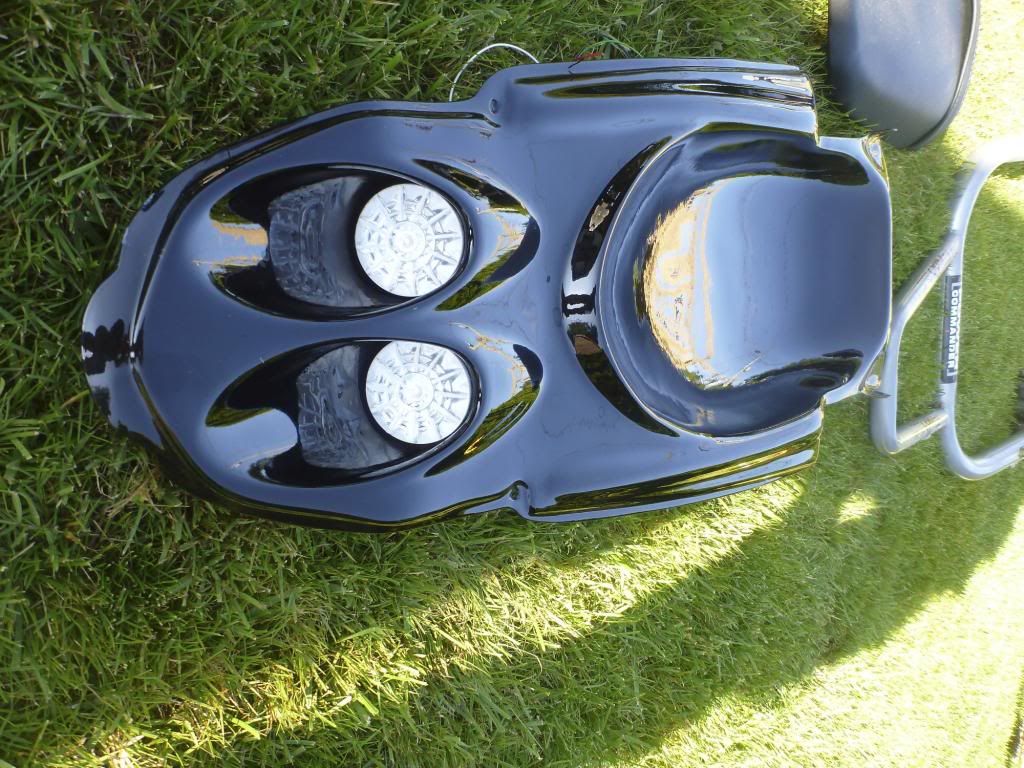 2005 1-Fairing-Center Under headlight USED $10.00
2005 1-Seat-Rider USED $25.00 **SOLD**
2005 1-Headlight Assembly-Complete w Speedo USED-HID bulb. Speedo has cracked glass $225.00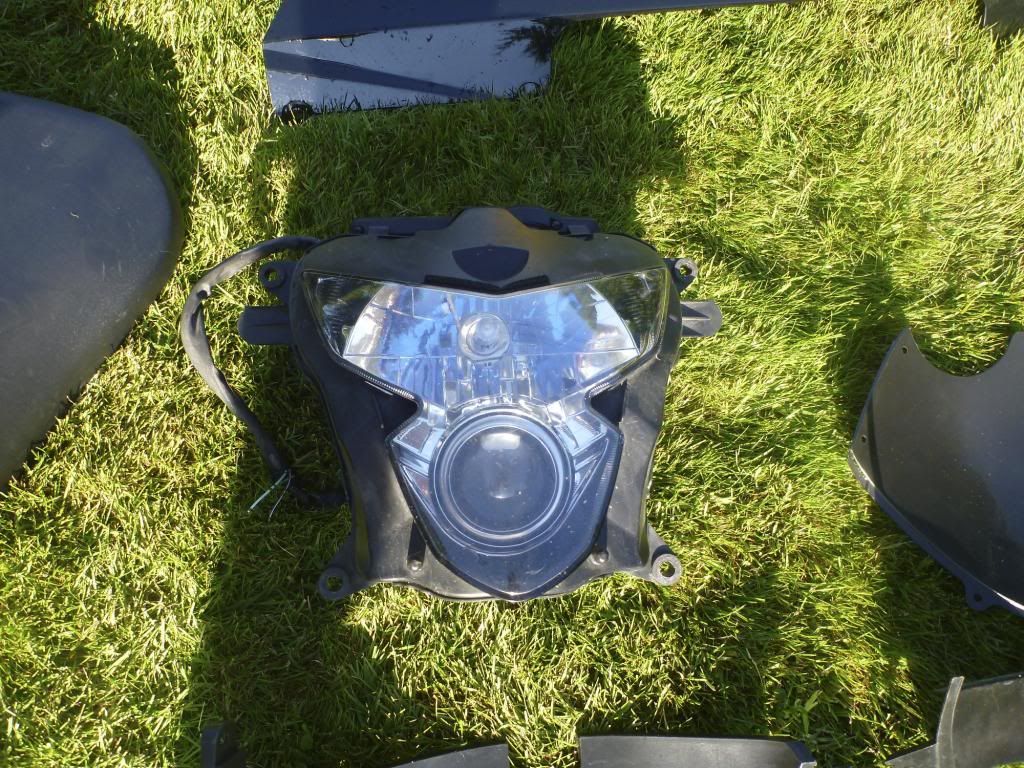 2005 6pc-Fairing Set-Blue//Black/silver MINT-L,R,Tail, Upper, F Fender, Pass seat cowl $440.00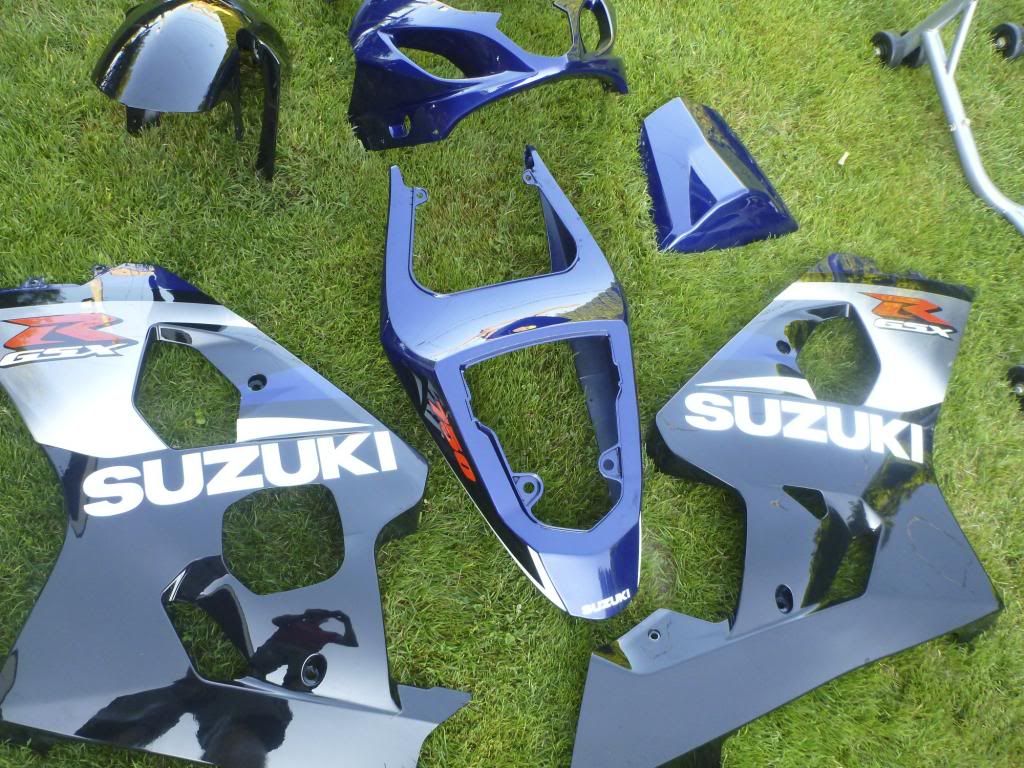 2005 6pc-Fairing Set-Blue//Black/white MINT-L,R,Tail, Upper, F Fender, Pass seat cowl $375.00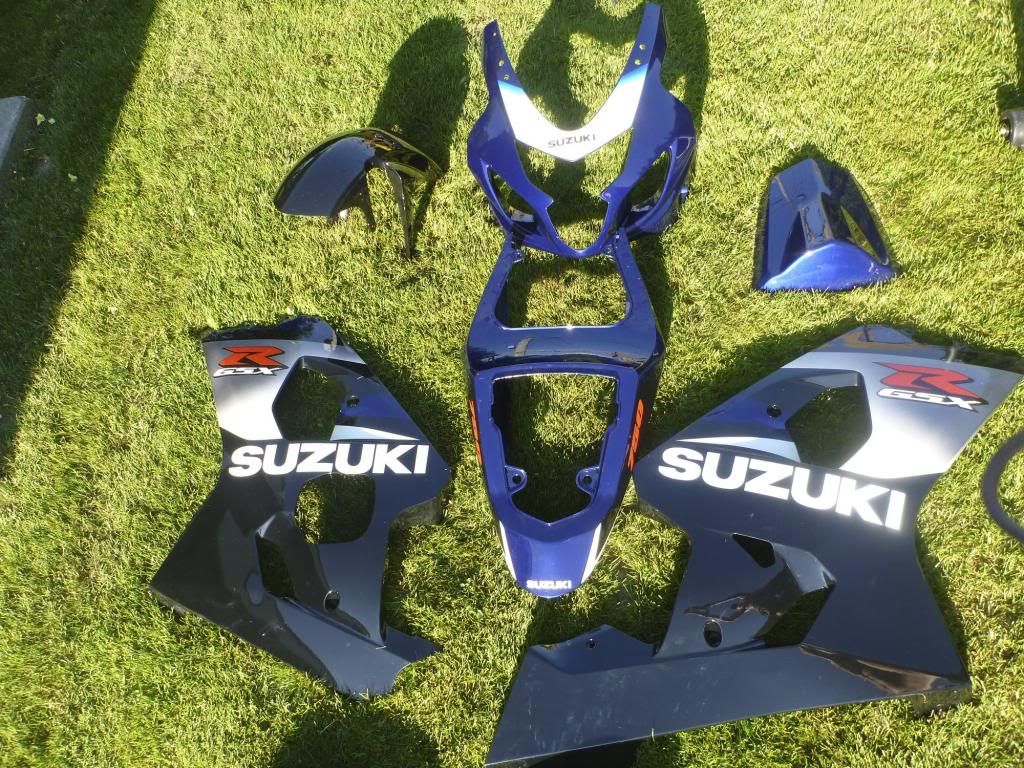 2002 8pc-Fairing Set-Silver Red MINT-L(cracked),R,Tail(scratched),3 Carbon intakes, Gas Tank (scratched) $310.00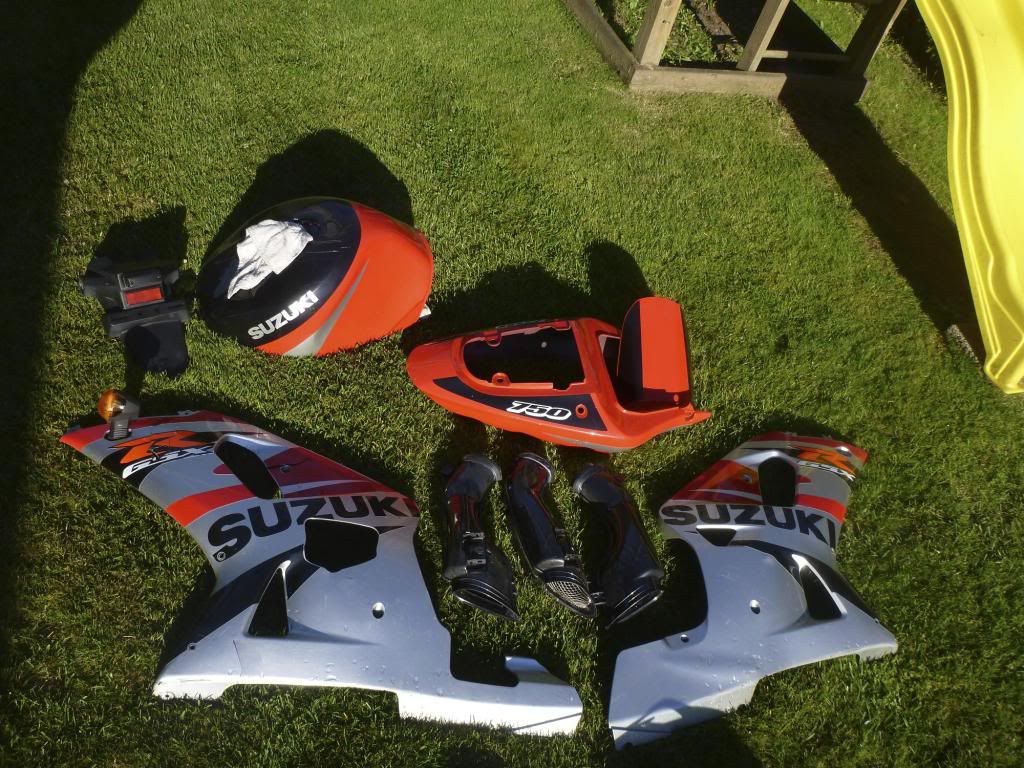 1-Cover-Guardian Bike Cover $50.00
1-Jacket-Teknic 48-Blue/Black Liner, pit zips, pant zipper, back pad $50.00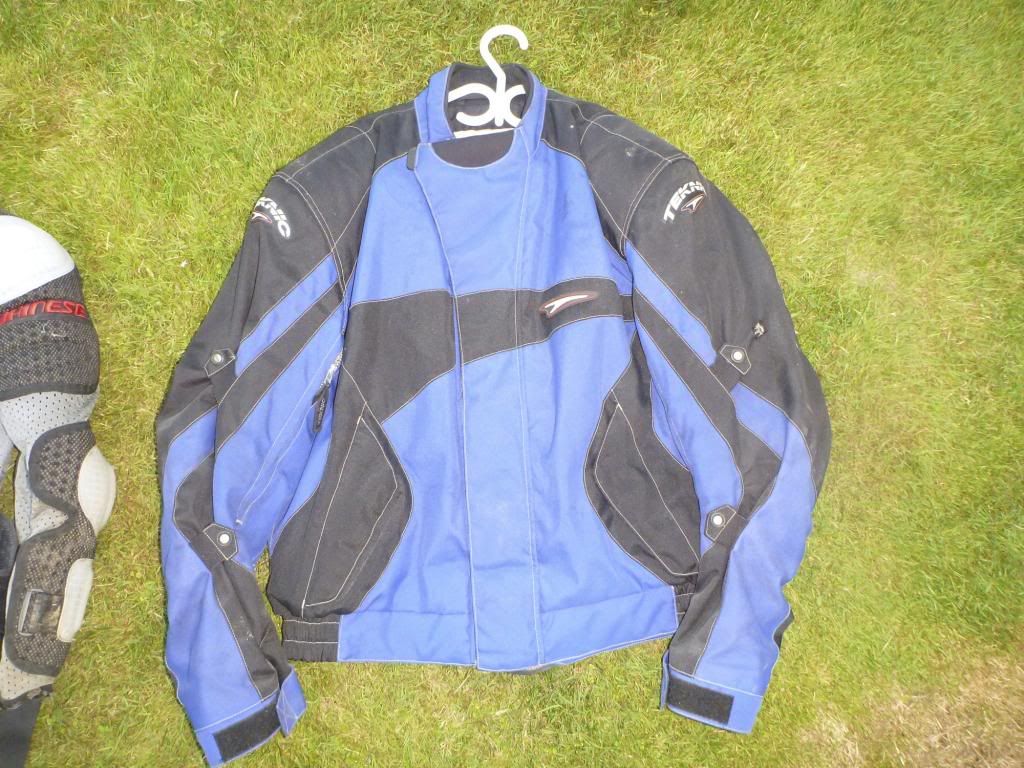 1-Jacket-Joe Rocket-XS-Black/Baby blue NEW-Jet Set-Womens-XS cw pit zips, liner, pant zipper, back pad $170.00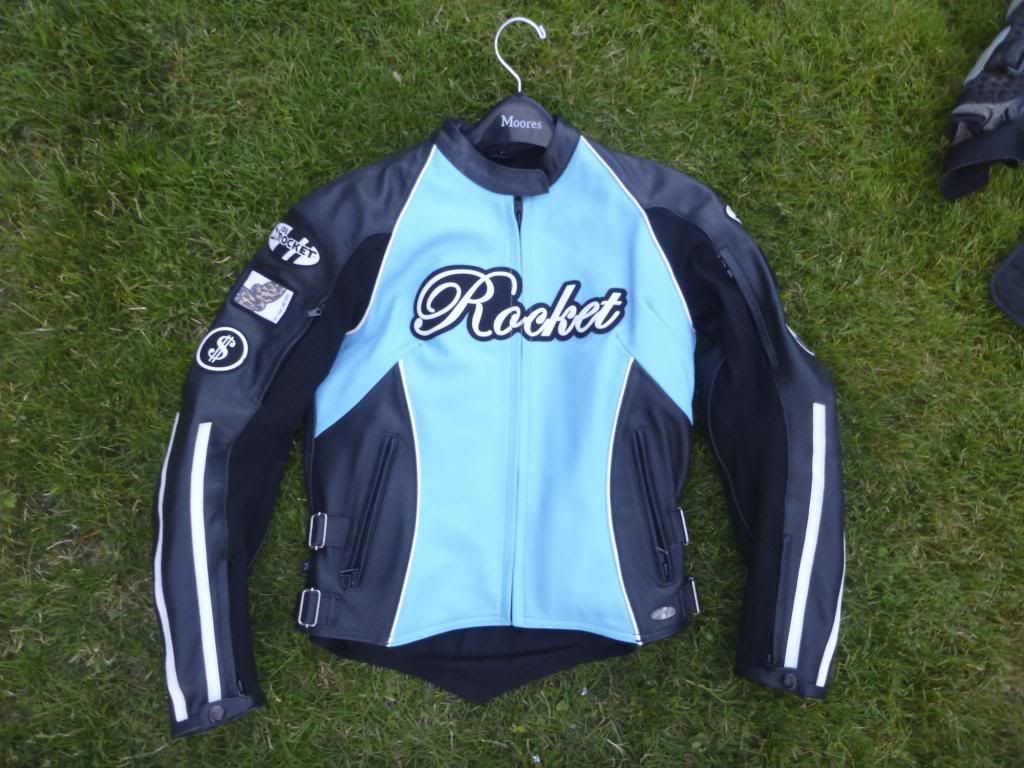 1-Helment-HJC CS12 USED-Chromium Visor, good Passenger Spare $40.00
2-Gloves-Joe Rocket XL-Carbon Carbon Knuckles, 1 wear hole LH $50.00
2-Gloves-Teknic-M-Carbon MINT $80.00
Stainless Steel Brake Lines (Front + Rear) $100
Full set of Brake Pads $25
Spare Clutch (Complete) $50
2002 Passenger Seat