·
Back in the saddle, baby
Discussion Starter
•
#1
•
So, thanks to Mighty Kentor and slingshot, I've got myself a shiny new toy for the upcoming season - a 1990 GSX-R750 Slingshot!
It replaces my wheezy old FZ750, and is so far an absolute blast. Much more aggressive riding position, and sporty as all hell, even for an older bike.
I fell in love with the old round-eye Gixxers in highschool, so being able to own one in a such lovely condition is fantastic :coffee
Pretty, too! Can't decide if I want to leave it white...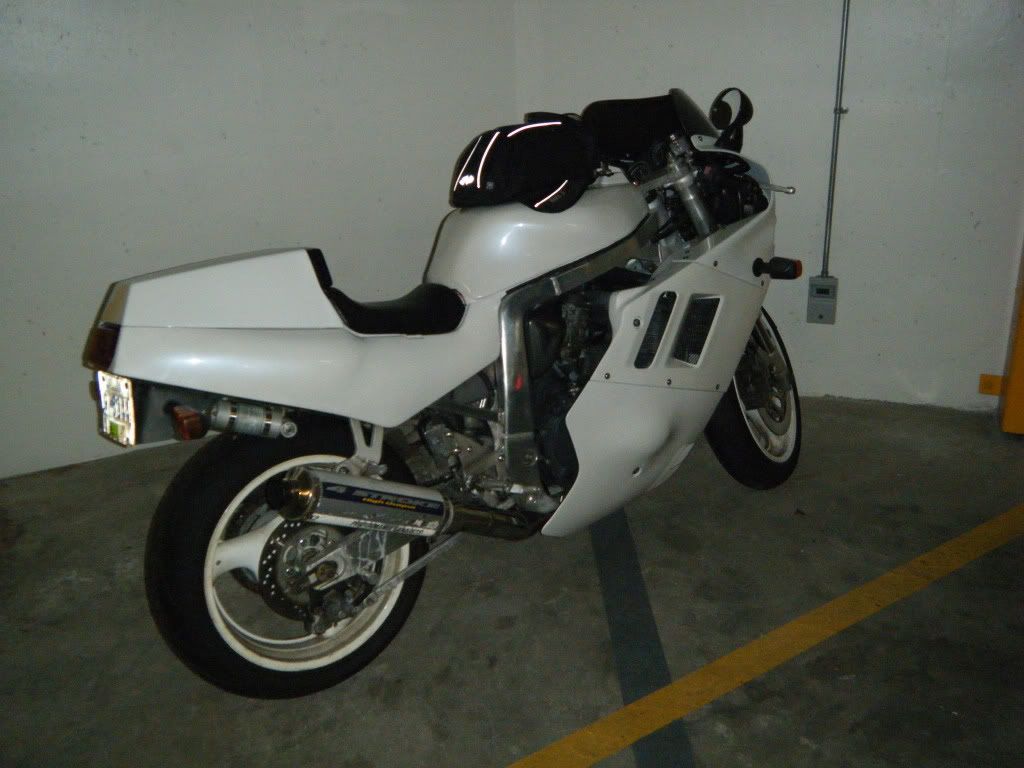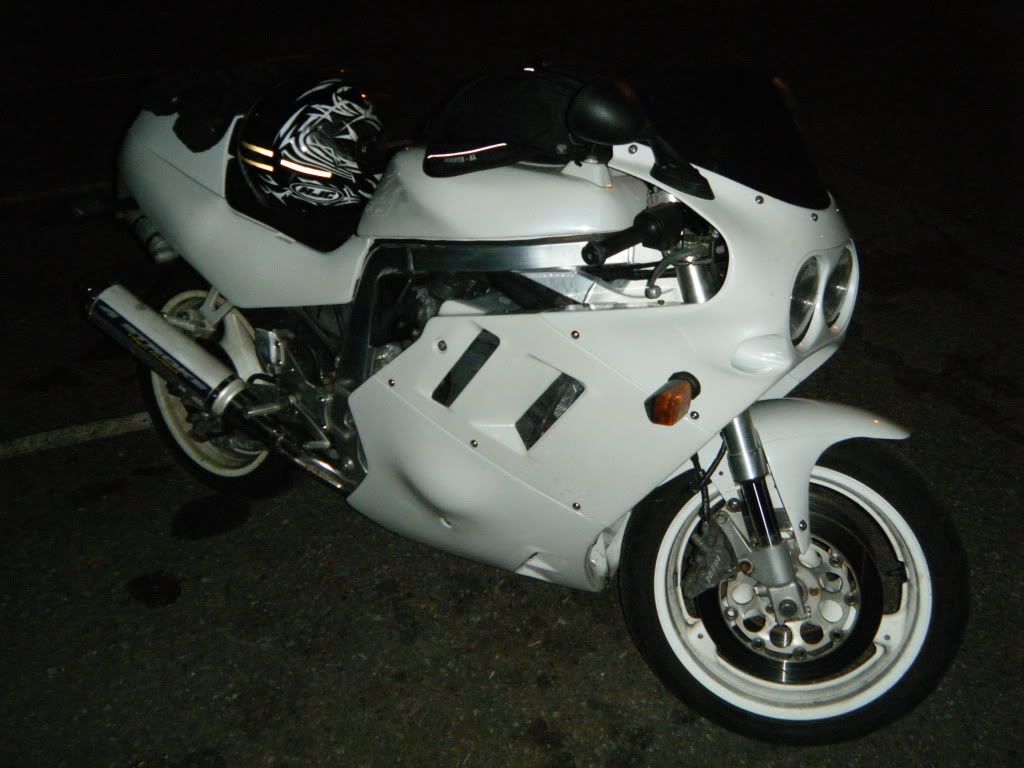 ... or maybe put a red stripe on it?
What do you guys think? :laughing :coffee