o1 cavy, 2200 5 spd
Sunroof, keyless Alarm, cruise contorl,A/C, CDmp3 player,ABS.
137km. Car is in awsome shape. Runs like a champ. I drive it once maybe twice a week, I really enjoy it and would like to keep it, but I want a truck for snowboarding in the winter.
has a list of mods -lowered on Eibach springs, 17 rims with Kumho 711 tires, 2.5 zhast with Magnaflow muffler, tinted windows, costom trunk setup for a 12" poineer sub, and other random things.
Also has a set of like new 15" wheels and the stock headlights, and some other stock items.
PM me if you want more details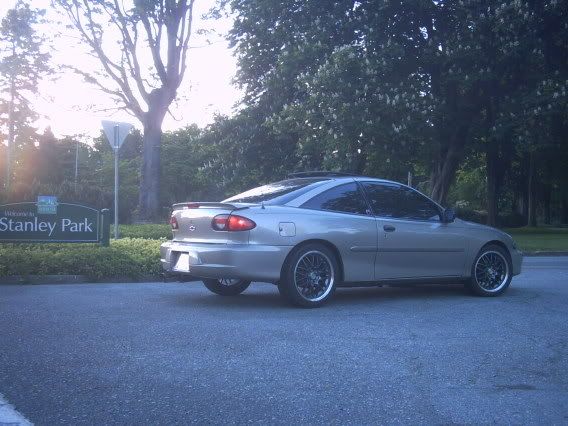 Looking for something close to 6500?