Discussion Starter
·
#1
·
First, allow let me just say this is my first post. There is quite a wealth of information here. Even though I am a Harley Guy(tm) <gasp>, I am definitely not the stereotypical personification most of you may associate with Harleys.
One of the things I do differently than a lot of the people I see on H-Ds is that I like to wear proper gear. I recently got my bike back on the road after it being off for 6 years or so, and am also acquiring some decent gear.
First on my list was full leathers. I got tired of the old leather jacket and chaps or the textile jacket with a little armour I had in the past. This was going to take some time, as I was on a limited budget. Realizing that most Harley-oriented shops would not have what I want, I started looking around at the sportbike-oriented shops. By some stroke of luck, I walked in to Daytona in Surrey and Rob (who has treated me wonderfully so far for all my purchases there) cut me a great deal one one of the two M2R suits he had left. I do realize M2R doesn't make leather suits anymore, but I did see several left at Holeshot as well, for way more than I got this Pilot for: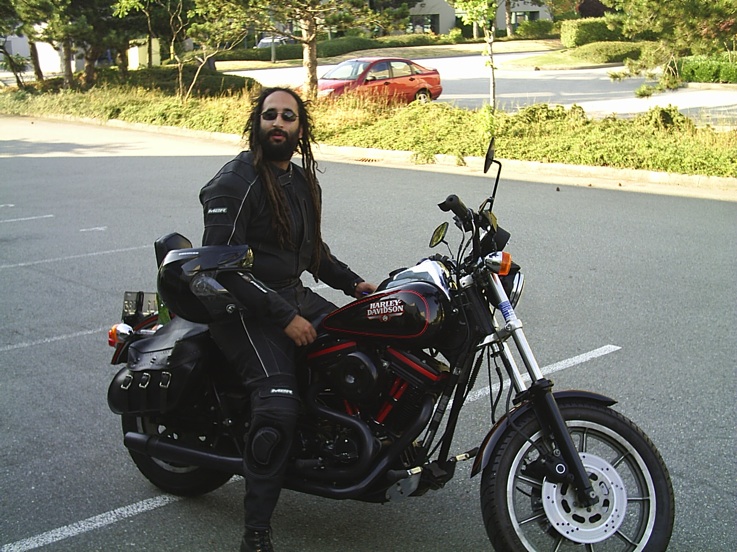 Regardless, I also want some proper footwear, as my old Red Wings just don't give me enough sense of protection. The Alpinestars SMX-5 boots look to offer about the right features (I street riding only, although I would love to do a track course with this bike if anyone would let me) for my budget, and the reviews appear very positive.
Since it is possible that I may get caught in the rain sometime, and since almost nothing sucks as much as wet feet, is there any reason
not
to get the Waterproof version? They are only about $20-$30 more than the non-waterproof version? I can't think of one, but I've also never bought proper riding boots, so maybe they'll make my feet sweat like there's no tomorrow?
Within a few paycheques, a Scorpion EXO-700 will most likely be added to my gear stash to replace my old HJC.
Thanks again for all advice,
Phil